Dedicated to ensuring
fairness

in the workplace through

interest-free

litigation support
"The Chet Levitt Fund grant allowed us to take more depositions than we otherwise would have, enabling us to secure a victory against a
federal agency represented by the United States Attorney's Office for the Eastern District of Virginia. [Our client] was vindicated after years of
harassment, and the Chet Levitt Fund was crucial in that fight."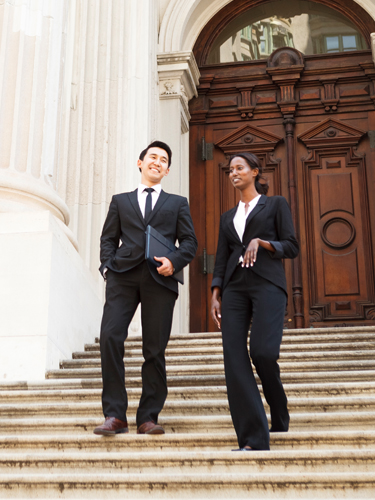 The Chet Levitt Fund for Employment Law is committed to ending employment discrimination by providing financial and other support for important employment rights litigation.
The Chet Levitt Fund makes small grants to cover specific litigation expenses, such as depositions, expert witnesses, and the printing of appellate records and briefs. Grants are not available to pay attorneys' fees.
Although many of the grants are modest in size, they repeatedly prove their value by helping workers and their advocates achieve favorable outcomes in employment cases.
Each grantee who achieves a favorable outcome is encouraged to make an additional contribution from the settlement or verdict. As the Chet Levitt Fund grows, so does our capacity to provide larger grants to protect employee rights
WORKPLACE DISCRIMINATION & RETALIATION CASES
GENDER
GENDER IDENTITY
PREGNANCY
AGE
FAMILY LEAVE
DISABILITY
RELIGION
LITIGATION AND RELATED EDUCATIONAL FUNDING
Our awards are used for litigation expenses (e.g. depositions, transcripts, expert reports, document production, computerized data, appellate costs, including but not limited to amicus curiae briefs filed in appeals involving test cases or issues of utmost importance to the preservation, development and expansion of employee rights. 
The Fund also supports the publication costs for practice materials to assist attorneys in advocating for employee rights, for worker rights conferences and clinics.