ABOUT THE CHET LEVITT FUND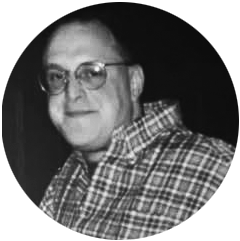 Twenty-Five Years

of providing litigation support to those in need.
Chet Levitt, an attorney at the Washington, DC firm of Cashdan & Kane, was deeply committed to his work in employment and civil rights law.  In 1996, a senseless act of violence took his life.
As a result, Chet's colleagues, friends and family created the Chet Levitt Fund for Employment Law to honor his life and work in pursuit of equal rights in the workplace. 
David R. Cashdan, Esq.
Michael G. Kane, Esq.
Leizer Goldsmith, Esq. 
Nicholas Woodfield, Esq.
Linda Correia, Esq.
Patricia Barasch, Esq.
Nancy B. Beardsley
Kathleen L. Bogas, Esq.
Carla D. Brown, Esq.
Stephen R. Bruce, Esq.
Katherine L. Butler, Esq.
Bruce A. Fredrickson, Esq.
Janice Goodman, Esq.
Adam A. Levitt
Paul M. Levitt
Robin J. Martin
Meaghan McGrath, Esq.
Woodley B. Osborne, Esq.
Wayne N. Outten, Esq.
Eric L. Siegel, Esq.
Diane A. Seltzer Torre, Esq.
"We and our clients [Mexican men and women who come to work as guest workers in America] sincerely appreciate your contributions to our trial. We hope that you will continue to support the fight for fair pay and fair treatment for farmworkers in Georgia and elsewhere."
John Ates
Stephen Bruce
Kathy Butler
Charlson Bredhoft Cohen & Brown
Jac A. Cotiguala
Craig Curwood
Tim Cupp
Doris Dabrowski
David Cashdan
Larry Chaban
Leslie Farber
Garrison, Levin-Epstein, Fitzgerald & Pirrotti, P.C.
Joseph Gebhardt
Victor Glasberg
Megan Golden
Jonathan Gould
Brian Harvey
Christopher Hoge
Puth Jonathan
James Klimaski
Alan Kabat
Mike Kane
Kitty Kelley
Rosa Koppel
Don and Louise Krumm
Stephen Leckar
Adam Levitt
Patricia Martin
Messing, Rudavsky & Weliky
Mark and Beverly Nadel
James Orman
Woodley Osborne
Passman & Kaplan
Stephen Pershing
Nils Petersen
Peggy and Michael Pitt
Lutz Prager
Howard Reben


Mathew Rogers
Eugene Rostov
Richard Rymland
Lippman, Semsker & Salb, LLC
Alec and Patricia Shakow
Clark Silcox
Symonette ADR Services, Inc.
Kaye Tolchin
Martin Tolchin
Trister, Ross, Schadler & Gold, PLLC
Nicholas Woodfield
Philip Zipin